When learning to surf, the last thing you want is to be surrounded by 30 or more people taking their first class. That's why we offer:
Individual attention, it doesn´t matter if you are a beginner, amateur or expert.
Exclusive surf locations, WITHOUT CROWDS. These are only accessible thanks to our fleet of Off-Road vehicles.
Detailed analysis of your first lesson though photography and video.
As the weather conditions always change, at TSE we select safe places to surf. As well as the beaches where the best waves will be. The waves are not always the same in the same place, for this reason we choose the best places, according to your level and your interest.
Beginners: Avellanas, Casitas, Capitán Suizo, TSE Spots.
Intermediate: Playa Grande, Palo Seco, Avellanas, TSE Spots.
Advanced: Little Hawái, Marbella, Playa Negra, Junquillal, Witch´s Rock, Ollie´s Point, TSE Spots.
" just to name a few "
TAMARINDO SURF EXPERIENCE
"WE ARE CONVINCED THAT CAN SURF. WE BELIEVE THAT THEY NEED THE RIGHT SURFBOARD, OPTIMAL CONDITIONS, AND AN
OUR ALL-TERRAIN TRANSPORT
OUR ALL-TERRAIN TRANSPORT
SURF BOARDS AND RASH GUARDS
SURF BOARDS AND RASH GUARDS
SELECT THE OPTION THAT BEST ADAPTS TO YOU AND YOUR NEEDS
SELECT THE OPTION THAT BEST ADAPTS TO YOU AND YOUR NEEDS
Professionals who have conquered the best waves of the Costa Rican Pacific and the Caribbean
Professionals who have conquered the best waves of the Costa Rican Pacific and the Caribbean
Jonathan Stipanov

Owner - Founder

Victoria Montero

Instructor & Photographic Assistance

Reinaldo Solares

Instructor

Fran Castro

Instructor

Jorge Quedo

Instructor

David Martinez

Instructor

Pablo Mena

Instructor

Lisa Mayer

Logistics

Claudio Stipanov

Photographic Assistance

Charlys Chavez

Photographic Assistance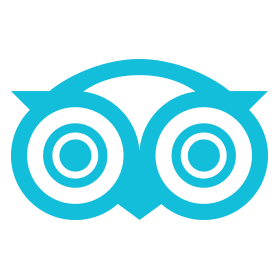 HAS A 5 STAR QUALIFICATION IN
What our clients are talking about us
Most Incredible Surf Trip!

"The amazing guides at the Tamarindo Surf Experience helped to create the best surf adventure of my life. They know all the best waves and also the... "

Taylor N

Caracas, Venezuela
"Super sick surf trip with TSE, gnarly waves ! sick photos and nobody out in the spot !! Thanks to Johnny ! Awesome guy ! ... View Full review "

Travel21032929604

New York City, New York
TSE is the absolute BEST!

"Tamarindo Surf Experience is the most legit surf expendition in all of Costa Rica! Johnny is an expert guide, he is familiar with every nook and... "

Joe B

San Francisco, California
Best surf experience so far!!!

"I got picked up promptly in the coolest defender SUV ever and took a secret route to some really really fun surf. There was a photographer on the... "

Mehdi N

Caracas, Venezuela
"Amazing surf trip!!. Super organized it. Great crew and waves with excellent conditions. We will come back the next year. This was the highlight of... "

edumbria

Caracas, Venezuela
"I been surfing in another place but when I find TSE and they took me too the area for find the best waves just perfect,everyone has said a lot about... "

145castaneda

San Francisco, California
"my priority for the trip was to improve my surfing. I was worried going into it because my expectections were so high but staying at TSE is exactly... "

natacha1232018

New York City, New York
"We spent an incredible morning with Victoria, Ariel, and Jony in Tamarindo. Our group of four included my thirteen-year-old daughter, eight-year-old... "

JL C

Norman, Oklahoma
Would recommend TSE with no hesitation!

"We scheduled a session with TSE and enjoyed it so much we cleared our schedules for a second day of surfing. I would not hesitate to recommend TSE to... "

NYCTraveler1112

Norman, Oklahoma
Best surf guys in Tamarindo

"Travelled with my three sons 21,19 and 17 and had a great week . Tamarindo is a great surf resort but what really made the week really fantastic was... "

Adrian3339

London, United Kingdom
"We started out with 4 foot waves the first day to evaluate us - dad and daughter. We went to a nice secluded area the second day with 6 foot waves -... "

Stacey B

Bogota, Colombia
Wow! What a great experience!

"I recently brought my 16 year old son to Costa Rica on a surf trip and hired TSE as guides/instructors. I am an experienced surfer and was mainly... "

Talley G

Bogota, Colombia
Phenomenal Surf Instruction – Best in Costa Rica

"TSE is an absolutely great surf program that will get you results immediately on the first day. Johnny is an excellent instructor who picks you up... "

Christian B

Bogota, Colombia
Surfing Tamarindo Beach and Playa Avellanas

"I had a wonderful time with Tamarindo Surf Experience. While staying in Tamarindo, my wife and I booked with Jony twice. We were able to both... "

Carson M

Bogota, Colombia
6 am Tamarindo experience

"We had a great time and will come again! Our teacher was Jonathan and he was very friendly, dynamic and comprehensive. Thank you! ... View Full... "

Sarajanne L

Bogota, Colombia
Best surf experience in CR

"Couldn't ask for a better surf experience!!! From booking the lesson with Lisa, surfing with Johnny and Victoria on the camera for the professional... "

Tal G

Bogota, Colombia
"The lesson and the experience was totally amazing! My kids and I enjoyed much with the instructor. He's very professional and patient, very... "

spencerjohnson

Baltimore, Maryland
"My family and I enjoy with the safari tours. Them have lot activities. The restaurant and the ocean view were really nice! Wonderful food and good... "

sabrinatimmer01

Brussels, Belgium
"I am a beginning surfer. I made tremendous progress with TSE and now would feel comfortable paddling into a lineup in all but unfriendly break or... "

Edgard U

Bogota, Colombia
"The TSE is a professional team. They offer to your personal attention and guaranteed satisfaction. I had been in my first class with the better... "

lmballesterosletras

Bogota, Colombia
Oustanding Surf Experience

"My family did a surf excursion with TSE at the suggestion of our friends in Langosta. The experience far exceeded our expectations. We spent half the... "

Greg K

Charleston, South Carolina
Our 8 year old had a great surfing experience

"Johny has the charisma, patience and experience to teach surfing to people of all ages. Our 8 year old had a great experience in Tamarindo surfing... "

carlos2907

Charleston, South Carolina
"It is cliche to say but it is true: surfing can change your life. It changed mine for the better and Tamarindo Surf Experience has been at the heart... "

art g

Reno, Nevada
"Fantastic guides beautiful beaches an amazing surf experience beginners to advanced Johnathan and Victoria can handle it all. Much better value than... "

shanemeek

Reno, Nevada
If you seek the best, they are the best!

"Jonathon and Victoria bring the best learning experience to you---they will uplevel your surfing in a day and make it so enjoyable--and if you are a... "

Laurie M

Caracas, Venezuela
Best decision we made to go with TSE

"Our surf lesson with TSE was FANTASTIC! We were picked up at the place we were staying Playa Langosta by the team promptly at 8 am and went a short... "

Rick S

Chesterfield, Missouri
"We were provided Johnny's name and number by a local Costa Rican. We called with very limited time and Johnny and his team seemingly dropped... "

Sean D

Saint Louis, Missouri
"Tamarindo Surf Experience provided professional, thorough and fun instruction to our 5 children, ages 15, 17, 19, 21 and 23. Johnny made sure each of... "

Gdonlin

Chesterfield, Missouri
"Johnny is an incredible surfer and even better teacher. If anyone is looking for a surfing lesson, go to Johnny and Victoria because they will give... "

jdonlin21

Saint Louis, Missouri
Best family surfing experience!

"A surfing adventure in Land Rover Defender 110 trucks to remote beaches with experienced surfers who are also amazing teachers! We had surfed before... "

Peter_Ridge

Hopkinton, Massachusetts
Read reviews on TripAdvisor
Read reviews on TripAdvisor